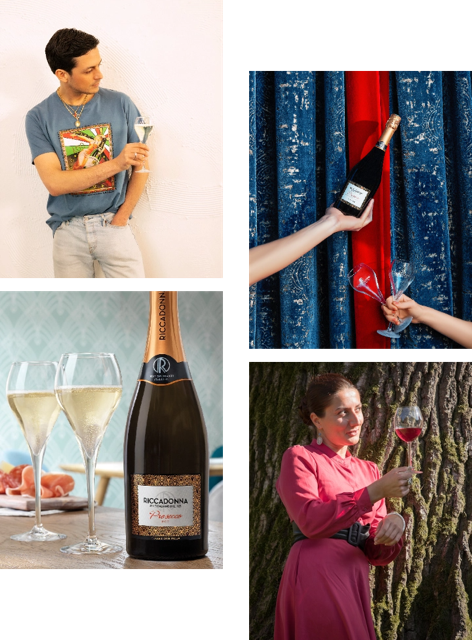 APPROACHABLE BUBBLES
AND EFFORTLESSLY STYLISH
Italian way of life
Don't just celebrate special occasions, but make everyday special. Every day requires a celebration with a little ritual, a twinkle of liveliness.
We pep you up with our extroverted italian style
In order to produce a quality and style that is consistently excellent year after year, our philosophy is to open the door for all kind of everyday occasions and make sparkling and prosecco wines accessible and inclusive of everybody.
Our charming bubbles are easy to share, great alone or with food and able to deliver a touch of refinement.