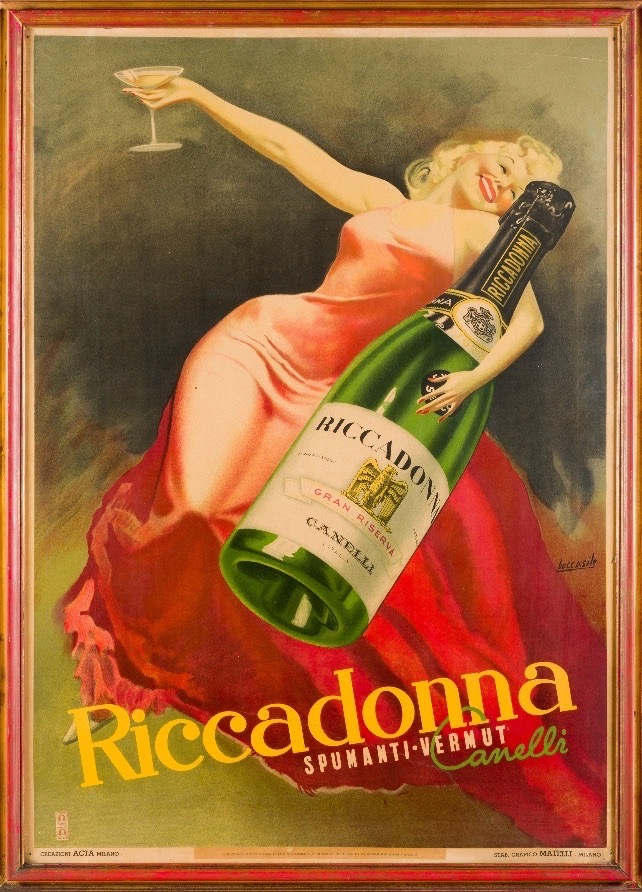 THE BEGINNING
THE BIRTH OF A TREND THAT TOOK THE WORLD
It is the 1920s. There is the explosion of cinema, literature, music, from the America of Jazz and Francis Scott Fitzgerald to the Europe of Marcel Proust, Breton's surrealism, and then art nouveau and art deco.
It is at Canelli, in the province of Asti, among the grapes and lush landscapes, that a story made of bubbles comes to life, a trend so strong and unstoppable that it slowly conquers the whole world.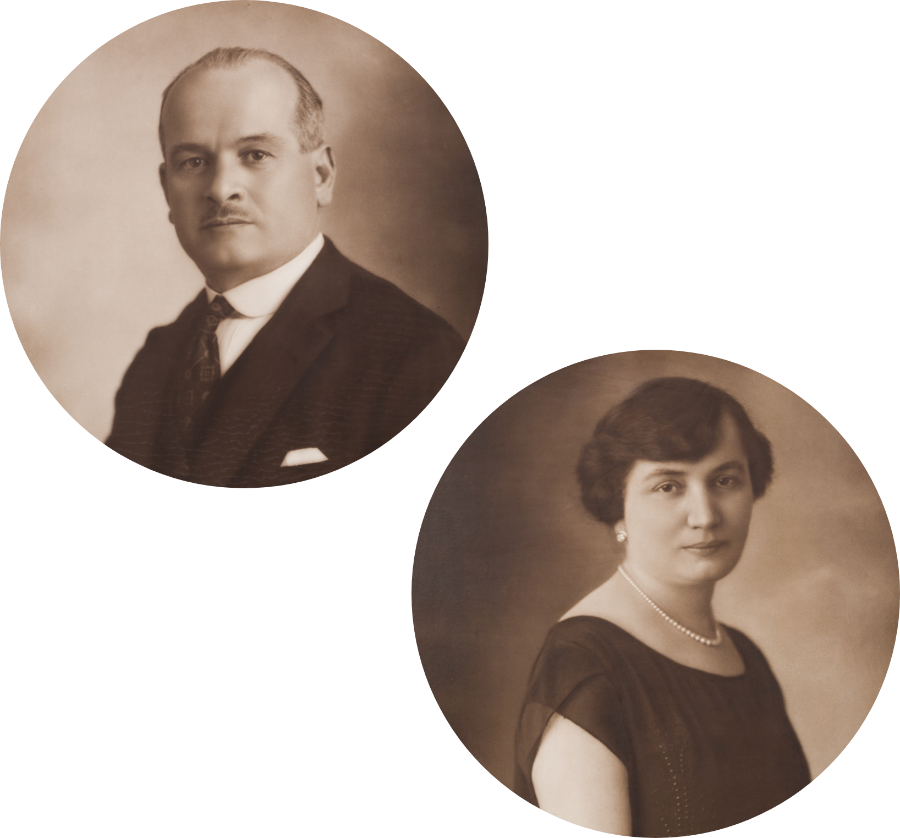 THE FOUNDERS
THE ROARING TWENTIES BY CLARA AND OTTAVIO
Founded by Clara and Ottavio Riccadonna in 1921 in Via Alfieri in Canelli, Piedmont. In just a few years, Riccadonna became a leader in the sparkling wine sector thanks to the skills of Ottavio, who grew up in the midst of the family vineyards and trained at the Oenological School of Alba, and thanks to Clara, who had gained experience in the modern world by travelling to Argentina with her father to market their wines internationally.
Together, Ottavio and Clara prove to be the perfect guide for a company that is destined to grow.
The spirit of the Roaring Twenties continued to illuminate Riccadonna for the following decades, making these bubbles an expression of the very essence of being together. In the 1950s, the brand underwent a cultural innovation: with the slogan 'Today is a holiday', the company became the symbol of celebration worldwide and for every occasion. Riccadonna stops being the sparkling wine to be drunk only on special occasions and becomes the small luxury that makes everyday occasions special.
THE GREAT EXPANSION
The essence of
being together
MODERN ERA
The consecration of a leading sparkling wine
Sixties marked the lasting consecration of the brand on the national and international market, sealing its reputation in countries like Australia and New Zeland as leading sparkling wine.
In 2004 Ottavio Riccadonna, grandson of the founder, entrusted the fruits of three generations of labour to the Campari Group.
Today, with nearly a century of know-how, Riccadonna tells a story of dedication, care and passion, based on a deep bond with the territory.