Enjoy the Prosecco experience
One of the many positive aspects of sparkling wine is the increasing variety of styles. Our bubbles are clean.
They can be straightforward or extraordinarily complex. To appreciate Riccadonna sparkling wines to the full and enjoy their goodness, they must be stored with care and served by following a few small tricks that enhance their taste.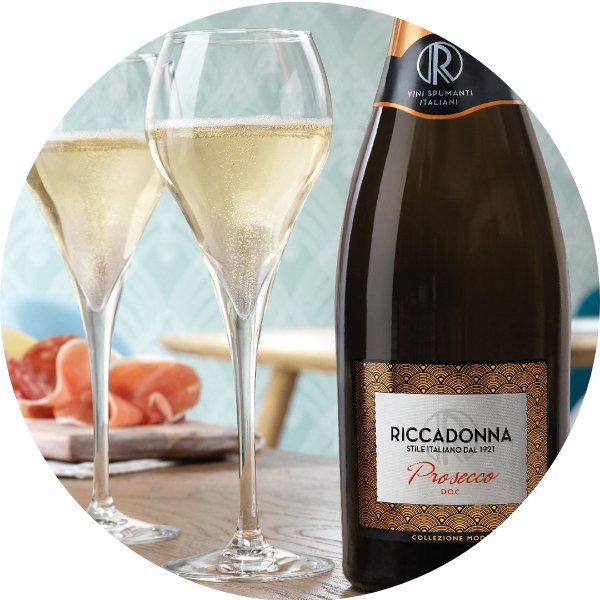 RICCADONNA
Neat
Serve the Prosecco D.O.C. chilled in a large wine glass or in a champagne tulip glass to maintain the Prosecco's taste and fizz. This is what our Prosecco taste like.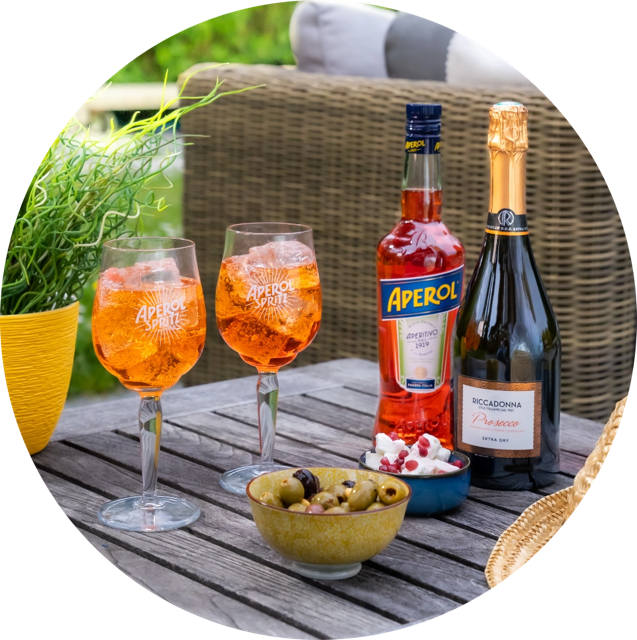 APEROL
Spritz
Its unmistakable orange and fresh bittersweet taste add extra joy to the moment. Discover the Aperol Spritz cocktail recipe.