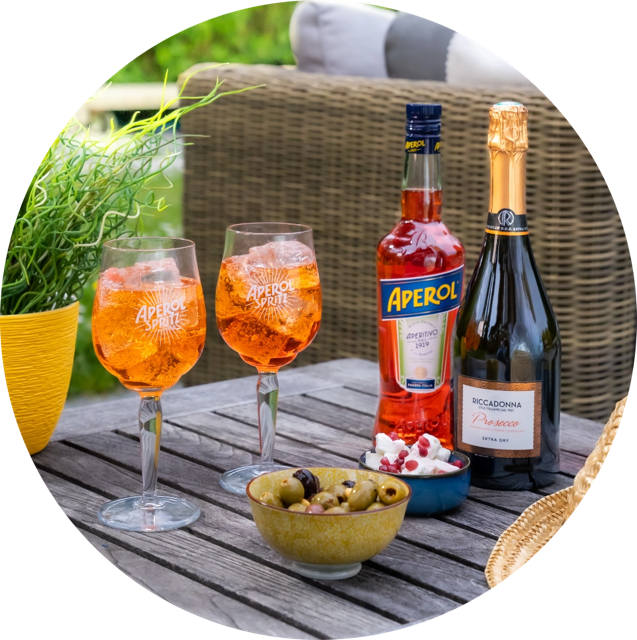 APEROL

SPRITZ

CRISPNESS WITH BRIO, IN A CLASSIC KEY

This unmistakably cocktail is known all over the world as the symbol of the aperitif. Aperol Spritz spontaneously gathers people together and sparks nothing but good vibes. Try it using our Riccadonna Prosecco D.O.C.
Ingredients
– 3 parts of Riccadonna Prosecco D.O.C. (9cl)
– 2 parts of Aperol (6cl)
– 1 splash of soda (3cl)
– Orange slice
Recipe
1First fill a white wine glass with ice and then slowly pour in the 3 parts of Prosecco D.O.C.
2Add the 2 parts of Aperol and a splash of soda with a siphon.
3Garnish the glass with an orange slice and you're done.
How to serve

Serve in a wine glass